The Team
15. Juni 2021
2022-11-30 23:57
The Team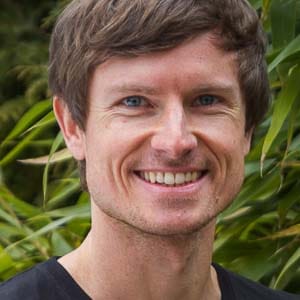 Marbod Kindermann
NeuroMeditation Ausbilder L2, MovNat zertifizierter Trainer L2, Natürlicher Lauftrainer
Andres Santamaria
L3, MovNat zertifizierter Trainer
Bernd Reicheneder
Team Instructor, Primal Health Coach, Oxygen Advantage Trainer
Im Jahr 2010 entdeckte ich mein großes Interesse an natürlichen Lebensstilelementen, um zu verstehen, was es wirklich bedeutet, gesund für unseren Körper, unseren Geist und unsere Seele zu sein.
Obwohl ich einen Abschluss in Maschinenbau habe, habe ich mich in den letzten zehn Jahren mit Themen wie Ernährung, Atemarbeit, Biohacking und Stressbewältigung beschäftigt.
Auf meiner Reise zur Bewältigung meines beruflichen Stresses entdeckte ich die Kraft der Meditation und vertiefte mich in die dahinter stehende Hirnforschung. Jetzt helfe ich anderen als NeuroMeditationslehrer, eine Meditationspraxis zu finden, die ihren Bedürfnissen entspricht. 
Ich habe mich schon immer dafür interessiert, mehr darüber zu erfahren, was es bedeutet, einen gesunden Lebensstil zu führen. Als ich vor 8 Jahren zum ersten Mal unter Panikattacken und Angstzuständen litt, habe ich mein Leben auf der Suche nach Ausgeglichenheit komplett umgestaltet.
I first entered the realm of breathing practices training to become a Wim Hof instructor, together with my movement training, learning MovNat, and working Online with Jon Yuen and Ido Portal's team I have been able to mix both disciplines to heal my body from 10 years of a corporate lifestyle.  I keep on learning and deepening my knowledge so I can help others on their journeys.
Dank des Einflusses meiner Eltern habe ich mein ganzes Leben lang Sport getrieben wie zum Beispiel Ski fahren, Tennis, Fußball, Wandern und Baumklettern.
My first confrontation with real sports was at my orange belt in Shotokan Karate, where the Sensei let me pass so that I wouldn't be too disappointed… This was the beginning, this was my kick in the ass to always give my best and be well prepared physically.
Da ich nicht wusste, in welche Richtung ich gehen sollte, studierte ich schließlich Sport, dann Archäologie und schließlich eine bessere Art, sich zu bewegen als die Kampfkünste, Natural Movement, oder die Methode dahinter: MovNat.
Das hat mein Herz und meine Seele erreicht, alles, was ich in meinem Leben gemacht habe, kam zusammen und machte Sinn. Ich fühle mich sehr glücklich, dass ich von MovNat gefunden wurde, denn wenn man sein Glück suchen muss, wird man es nicht finden.